Our Team
One of the things we are especially proud of is the longevity and quality of our team. Additionally, our long-term relationship with Local Union #17 Sheet Metal Workers provides us with the most skilled sheet metal workers in the industry.
Our executive team (most of whom started at Blouin on the shop floor) provides our company with true hands-on leadership that remains focused on the quality of our work, our relationships with our customers and the continued growth of both our expertise and our business.
Joe Cullen
President and CEO
Joe started with Blouin in 1974 as an apprentice on the shop floor. A graduate of Northeastern University with a BA in Business Administration he became President and CEO  of Blouin in 1997.
Our business philosophy is quite simple he says: "Deliver the best possible value for the customer and execute projects in a way that keeps the customer coming back". This time tested belief is what makes Blouin a respected company and a valued partner.
"In a world of 150-page contracts," says Joe, "our team's word is still our bond and we always deliver what  we promise."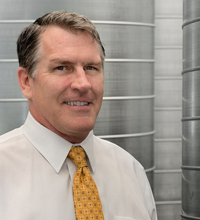 Dan Wright
Chief Operating Officer/Vice President
Dan started his career at Blouin in 1983 serving as an Apprentice. Initially starting with fabrication and installation, Dan steadily climbed through supervision, estimating, project management and business planning to currently head of operations.
Dan's Motto remains, "Plan your work, understand the schedule, work with your team members, and execute". Dan's steady hand is there to make sure our leadership is an asset to each project, ensuring the best possible execution, and enhancing client relationships.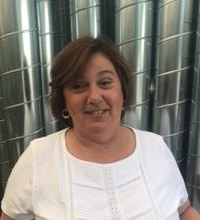 Marlene Fanaras
Controller
Marlene joined the Blouin company in 2016.  She is a graduate of Southern New Hampshire University with a degree in Accounting and Business Administration. Although she is relatively new to the Blouin team, Marlene brings over thirty years of experience as a controller in the HVAC industry.  Her motto is to keep things as simple as possible and to play her position at 110%.  "When other team members know that they can rely on me to cover my position and I know that I can rely on them, then as a team we will all succeed."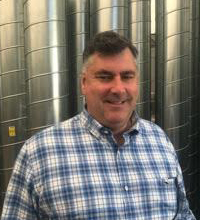 Glen Whalen
Field Superintendent
Glen started his apprenticeship with the Sheet Metal Workers in 1988 and has been with the Blouin team for twenty years.  As a foreman Glen specialized in clean rooms and bio labs and has accrued multiple certifications in welding, signaling and rigging, and OSHA safety.  He is trained both as a SMACNA foreman and completed the SMACNA Supervisor Training Academy in March of 2015.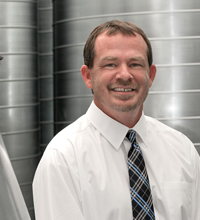 Tom Long
Planning and Building Information Modeling (B I M) Co-ordinator
After completing his apprenticeship, Tom started his career at Blouin in November 1998.
In 2000, as part of his role in the Reebok World Headquarters project he started drawing plans.
Since that start, Tom has gone on to lead the CAD department and is an invaluable asset to our customers. A proficient BIM/3D modeling software operator, he and his team work diligently to stay on top of the ever-changing software releases and new product certifications ensuring they are bringing the very best solutions to our customers.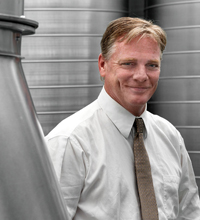 John Kennedy
Shop Foreman
John started at Blouin in 1986 as a sheet metal  Apprentice. In 1995 he became Assistant Shop Foreman. Under a mentor, he was taught and trained in all the aspects of running a top-notch sheet metal shop. When his mentor left in 2006 he took over as Shop Foreman where John continues to lead and make improvements. As he looks to the future he is always thinking of new ways to improve processes and systems, to expand our capabilities and help grow business.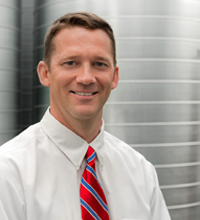 Dan Desrosiers
Senior Project Manager
Like many on the Blouin team, Dan started his career as an apprentice with the company. He joined the team in 1996, began running jobs as a Site Foreman in 1997, became a Project Manager in 2007, and was promoted to Senior Project Manager in 2014.
Blouin  has always been adamant about keeping up skills training within the company and throughout his tenure Dan has completed both Project Manager and Business Management advancement programs. Dan believes that continuous training leads to continuous improvement and enables both he and the team to stay on top of important business practices and processes.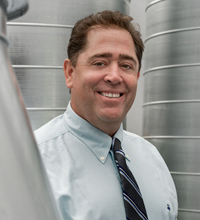 D.J. Blouin
Business Development Manager
A fourth generation Blouin, D.J. worked his first summer job at Blouin in 1991 as a laborer. Following this experience he started his apprenticeship in 1994 and from 1995 to 1999 worked in Chicago. In 1999, he moved to Boston where he transferred his union card from Local #73 to Local #17 sheet metal workers. 
In 2005, D.J. returned to Blouin where he worked in the sheet metal shop and in the field. In 2015, he began to focus his experience and expertise on business development, customer relations and the next phase of growth for the company.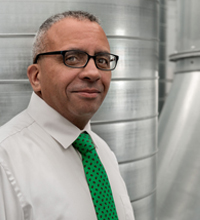 Mark Pettiford
Project Estimator
Mark joined Blouin in August 1996 as a Cybermation Data Entry Coordinator. In 1998 he moved on to the position of Sales Engineer/Estimator where he has been busy working for our customers' benefit ever since. In this role Mark leads the team to ensure the best project pricing for our customers. Mark and his team pride themselves on supplying economical solutions for tough project challenges.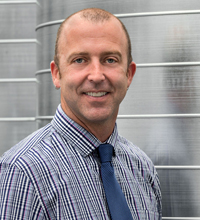 Peter Blouin
Field Supervisor
As a Blouin, Peter grew up in the industry and began working for the company in 1996. In 2002 he became an Assistant Project Manager and in 2003 he started his sheet metal apprenticeship with Local 17 NH, graduating in 2007.
Peter has been a General Foreman with Blouin since 2006 and holds qualifications in all HVAC applications, field management, sub-contractor management, coordination, heavy rigging, safety management and client relations.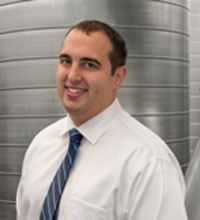 Stephen Roberts
Assistant Project Manager/Estimator
Stephen has a Bachelor's Degree in Construction Management and an Associate's Degree in Electrical Technology. Prior to joining Blouin he worked as an Electrical Apprentice and Cabling Technician.
Since 2012 he has been an Assistant Project Manager and Estimator at Blouin. He keeps busy working on, and adding value to, sub-contractor and vendor item buyouts, issuing purchase orders, procuring and tracking submittals, writing and tracking RFI's, pricing change orders, tracking purchased item deliveries, managing sub-contractors, project close outs, and estimating projects.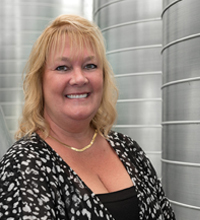 Laurie Ferreria
Office Manager
Laurie has over 32 years of experience managing many successful companies. She has been with Blouin since 2006  where she handles all aspects of Accounts Payable, Inventory Control, Payroll, Purchasing of Office Supplies, Maine Billing Accounts, along with being our Receptionist.
Laurie, being detail orientated and organized helps to facilitate the day-to-day operations that keep our office running smoothly.